Sidewalk Counseling Approach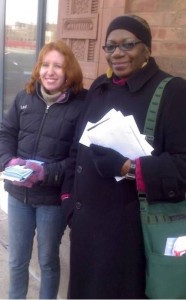 This site promotes a peaceful, prayerful approach to sidewalk counseling that emphasizes help and hope, never criticism or shame. It guides counselors to reach out to those facing unexpected pregnancies with compassion, to offer information on local assistance to mothers in need, and to affirm the dignity of all human life.
By witnessing to clinic-bound women and couples on the sidewalk, counselors have a last opportunity to share a positive message and connect those wanting to keep their child with supportive community resources.

Purpose of this Site
This site provides training resources for sidewalk counselors, including images from actual sidewalk counseling sessions. New sidewalk counselors can learn the basics to effectively assist women; veterans can glean new tips and techniques to enhance their ongoing efforts.
Sidewalk counseling is challenging, but if you are open to this opportunity to help, you can do it and you will save lives!
.
---
Site Map
This page is the capstone of the site — it contains training video clips taken from sidewalk counseling presentations given during the 2010 and 2011 March for Life rallies. These videos provide a broad "how to" overview of sidewalk counseling that includes tactics, preparations, legal issues, safety guidelines and examples of what to say. The presentations are broken into 3 to 6 minute segments based on topic.
This page offers essential background information to be an effective sidewalk counselor. Links to numerous sites educate readers on counseling techniques, fetal development, abortion methods and lasting consequences — all important areas to understand before assisting abortion-bound couples at clinics.
Numerous resources exist for counselors once they have taken to the sidewalk. The "Sidewalk Resources" page provides links to key items needed by sidewalk counselors, including brochures, pamphlets, fetal models and prayer booklets.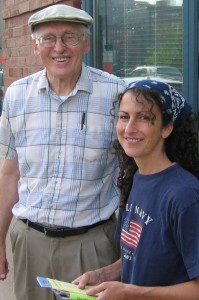 A wide variety of related ministries support sidewalk counselors and the couples they encounter. The "Sidewalk Resources" page provides links to legal help, post-abortive counseling, adoption/parenting guidance and crisis pregnancy centers across the country.
Messages from pro-life leaders, organizations and supporters who were kind enough to give an endorsement for this site.
Additional information on the sidewalkcounselor.com site, including bio and contact info for the site coordinators.
.